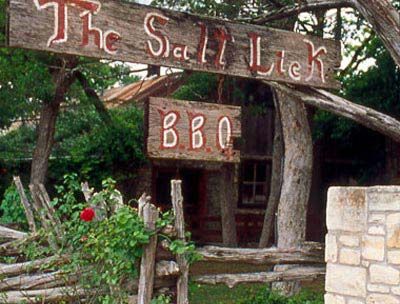 I went to a conference in Austin Texas recently and was told abut the ultimate BBQ joint just outside of the city, so I went and was floored.
The last open pit BBQ in the state.
This is more like a BBQ compound... it is massive... tons of places both inside and outside to sit for as long as need to eat, drink and BBQ!
Homemade sausage, brisket, ribs (pork and beef) and chicken, as my Dad says a "mixed grill"
Family Style is the way to go - a sampling of the meats, plus potato salad, pickles, bread, slaw and beans... 20$ all you can jam down.
Pecan Pie
Beef ribs with an asian flare...
If you can ever in a lifetime get to this BBQ spot your palate will be changed forever...